ASK COMPUTER TECHNOLOGY LIMITED established in September 2000. 2005 ASK registered a number of patents in Japan. ASK is a company that professionally manufactures Mobile Phone, MP3 & MP4 players, MP5 Player, Netbook, Laptop ,Digital Photo Frame and other computer peripheral products. Dedicated to become one of the most competitive companies in the world, ASK DIGITAL is focused on satisfying customer needs, meeting international standards for product quality, investing in new product development, and establishing win-win partnership with its clients. ASK company with rich experience in smart phones and tablet PCs, Europe and the United States quality certification, product quality has been recognized by the various well-known brands. We have the following own brands: TSK JAPAN, JK KOREA, JTSK JAPAN, AKI JAPAN, B&C KOREA, each brand has its own style design and characteristics.
    ASK features more than 2,000 workers in factories in China, factory specializing in the production of computer peripherals in Vietnam since 2009, the main South American and European markets, due to the quality QC assurance and more cost-effective, ASK successfully broke into the mainstream market, in response todomestic demand in2012, ASK is more in Hong Kong and has seven stores now.
    Leveraging various domestic and international distribution channels, ASK Digital has established a long-term strategic partnership with a group of clients. Looking into the future, ASK Digital will continue focusing on its professionalism and standardization. ASK Digital's strategic partnership with famous semiconductor  manufacturing companies, and its excellent marketing and servicing system, have provided it with a solid foundation for  its steady long-term development.


    Quality products, full services, in-time delivery and strong technical support are guiding business principles for ASK Digital. The company has been devoted to " doing better " by focusing on customer needs, developing new products  and establishing long-term cooperative relationship with many domestic and international High-Tech companies.
    With a QC team of 30 technicians, we go above and beyond the standard QC tests to ensure that our MP3/MP4/Mobile Phone are of pressing tests on our USB modules and earphones, Our QC system also includes temperature tests from -20 to 50 degree and meter-high drop tests ensuring that our goods are virtually indestructible. Everything we make is CCC-, CE- and FCC- approved and complies with the RoHS Directivev. Quality extends to all of our products, old and new. We employ 30 R&D designer who allow us to release two new models each month. Some of their creations include a touch-screen MP4/PMP player with TV-Out and G-sensor.
2000年9月に設立された限られたコンピュータ技術者にお問い合わせください。 
2005年は日本での特許番号を登録お願いします。 
ASK専門的に携帯電話、MP4&MP3プレーヤー、MP5プレーヤー、ネットブック、ノートパソコン、デジタルフォトフレームやその他のコンピュータ周辺機器を製造している会社です。
世界で最も競争力のある企業の一つになるために捧げられて、デジタルが新製品開発に投資し、そのクライアントとのWin-Winのパートナーシップを確立し、製品の品質のための国際的な基準を満たし、顧客のニーズを満たすことに焦点を当てているASK。
スマートフォンやタブレットPC、欧州と米国の品質認証における豊富な経験を持つ会社のASK、製品の品質は、様々な有名なブランドで認識されている。
機能を中国の工場で2,000人以上の労働者、コンピュータ·品質のQC保証により、2009年以来、ベトナムでの周辺機器、主要南米や欧州市場、より費用対効果の生産に特化した工場をASK、正常ASK主流に押し入った
市場は、2012年には応答todomestic需要は、ASKは香港の方が多くあり、現在7店舗を持っています。TSK JAPAN、JK KOREA、JTSK JAPAN、AKI JAPAN、B&C KOREAの自社ブランドを展開しており、各ブランドには独自のスタイルと特徴があります。
様々な国内および国際的な流通チャネルを活用して、デジタルはクライアントのグループとの長期的な戦略的パートナーシップを確立しているASK。
将来に向けて見ると、デジタルは、その専門性と標準化に焦点を当てていきますASK。
有名な半導体製造会社とデジタルの戦略的パートナーシップ、そしてその優れたマーケティングおよびサービシング·システムのASK、その着実な長期的発展のための強固な基盤とそれを提供してきました。
30技術者のQCのチームで、我々はMP3/MP4/Mobile電話は私たちのUSBモジュールとイヤホンでテストを押すのであることを確認するため、上の、標準的な品質管理テストを越えて行く、私達のQCシステムはまた、-20〜50温度試験が含まれています
度と私達の商品は実質的に不滅であることを保証メートルの高さの落下テスト。
私たちが作るすべてがあるCCC-、CEおよびFCCの承認を受けおよびRoHS Directivevに準拠しています。
画質は古いものと新しいもの、当社の製品のすべてに及ぶ。
我々は、私たちは毎月2つの新しいモデルを解放できるように30のR&Dのデザイナーを採用しています。
彼らの作品のいくつかは、TV-OutとGセンサーとタッチスクリーンMP4/PMPプレーヤーが備わっています。
高品質の製品、フルサービス、インタイムデリバリーと強力な技術サポートは、デジタルのASKのためのビジネス原則を指針となっている。
同社は、顧客のニーズに焦点を当てた新製品を開発し、多くの国内および国際的なハイテク企業と長期的な協力関係を確立することによって、 "良いこと"に専念してきました。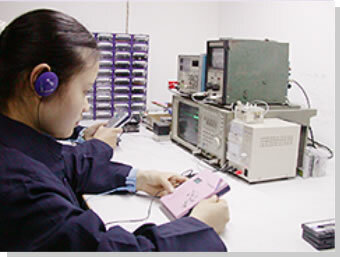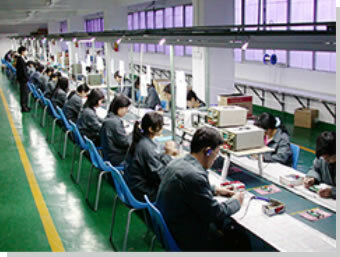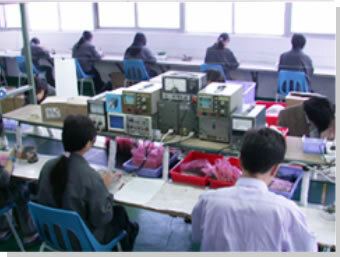 China Factory Address:
   Huafeng First Technology Park Bao'an District, Shenzhen, P.P. China
Califfornia Office Address:
  688 Leavesley Road, Gilroy, CA 95020, United States
New York Office Address: 
 168 Marigold Court, Central Valley, NY, United States
Colorado Office Address: 
 3080 East 1st Avenue, Denver, CO, United States
Japan Office Address:
  10-12, Magaoke-cho, Rdeno-ku, Osaki 645 JAPAN
Hong Kong Address:
 Flat 8, 2/F, Hung Tai Industrial Building, 37-39 Hung To Road, Kwun Tong Kowloon, HongKong